International Cyber Certification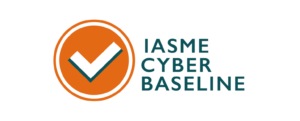 More and more people are finding out about the UK based Cyber Essentials scheme and are being asked to achieve Cyber Essentials to adhere to the UK security requirements for information security. However, when it comes to non-UK based businesses, adapting to a external based certification can be difficult for companies, especially when the certification is primarily tailored to the UK.  This is where the IASME Cyber Baseline certification comes into effect.
The IASME Cyber Baseline certification has been designed specifically for non-UK businesses to show that they can implement and adhere to best practices. The certification designed as a risk based framework and has been designed specially as a new international cyber hygiene certification scheme that tackles the basic, but critical, cyber security protection measures. The certification is based upon the IASME Standard and this helps to demonstrate that you as a business have the critical cyber hygiene measures in place to protect data.
Additionally, the IASME Cyber Baseline certification has been designed to map to several international cyber hygiene standards and best practices, to which there has formerly been no way of demonstrating compliance because they do not have assessments and certification associated with them. This means that you as a business can undertake one certification and comply with several standards and best practices in one go. Reducing workload and processes within the business.
The IASME Cyber Baseline certification is based upon 8 of the 13 themes from the IASME standard, these are:
Organisation
Assets
Secure architecture
People
Managing access
Technical intrusion
Back-up and restore
Resilience
If you're a non-UK registered business and are looking for ways to demonstrate that you take the protection of information securely for your business, customers and partners, the IASME Cyber Baseline certification is the way forward for you.  Visit out product page here, or get in touch with us via the below form to see how we can help you.