InfoSec Governance is a business who helps businesses protect themselves from cyber based threats. We provide helpful friendly advice and services to businesses and listen to their requirements.
We pride ourselves on providing free knowledge and awareness via our blog articles and YouTube channel, allowing everyone to get the information they need.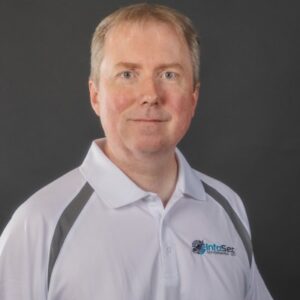 Our Director, Marcus is an experienced technical manager who has 30 years of knowledge in IT & cyber security.  Marcus has been a Cyber Essentials assessor for over 6 years and has worked with companies of all sizes. His aim was to put the customer first and to help secure business of all shapes and sizes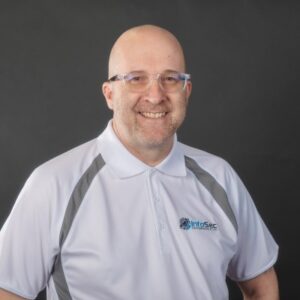 Our Cyber Essentials and IASME Cyber Assurance assessor, Bryan, has spent more than 30 years working in various IT environments with a wealth of experience in infrastructure, storage and security. Building, running and protecting infrastructure of all shapes and sizes. He is well placed to advise customers on infrastructure security
Why partner with us?
By partnering and using InfoSec Governance, your business is protected against cyber based threats.
From Cyber Essentials certifications to penetration testing and consultancy. We are the go to company for your needs.
We are a Certification Body for the below UK based certifications, meaning that we can help you achieve certification for tenders and compliance.
Not only do we work with businesses, but we also partner with Managed Service Providers (MSP's) to help them protect their customers.
By helping to identify your risks we can help you achieve a more secure baseline and help safeguard your business and help to build long term partnerships.
Industry Certifications
We have the following industry based certifications, to help you give piece of mind that we have not only the technical knowhow, but also the qualifications.
CyberScheme Team Member (CSTM)
Offensive Security Wireless Professional
CREST CPSA
EC-Council Security Analyst (ECSA – Practical)
Numerous Microsoft certifications
Our Vision
Our vision as a company is to help companies reduce their cyber risk and raise awareness of their environment, through providing technology and business management principals, our clients can reap the rewards. We are:
Experienced
Dependable
Reliable
Passionate
Our Mission
The mission is to provide services and allow enable our clients to reduce their risk to information security and ensure that our clients can obtain successful and measurable business valued outcomes.
Our Values
We have the following values, which are made up of the following:
Ability to provide exceptional levels of service to our clients
To work with clients in a clear and transparent manner which is easy to digest
To deliver the best advice and guidance possible
To build valued, long term relationships